Please follow me on Twitter to receive up-to-date classroom news and information​
Mrs. Dana Mann@dmann2068
Driving Question: How do students write to a narrative prompt?
---
Writing and Grammar
The students will:
Review parts of speech

Enter prefixes and suffixes into our interactive notebook

Practice using correct conventions in a written piece
Review using verbs and helping verbs in simple, compound, and complex sentences.

Practice editing and revising paragraphs

Begin a reflective narrative
---
Writer's Workshop
AR state standards:
Students will: Use knowledge of language and conventions in writing. Choose words and phrases for affect. Write routinely over extended time frames and shorter time frames for a range of tasks, purposes, and audiences. Use technology to produce and publish writing as well as interact and collaborate with others. With support from peers and adults develop and strengthen writing as needed by revising and editing.
Writer's Workshop is a framework for teaching writing that I utilize in 3rd grade. In Writer's Workshop, students write every day for real purposes about things that interest them. They have a guided topic, but are able to choose how their narrative unfolds naturally or an opinion they believe about a subject. Students learn the craft of writing through practice, conferring and studying mentor texts.. The Writer's Workshop has a structured order of events that occur daily within a block of time. Writer's Workshop opens with a Mini-lesson directed by the teacher to the whole class group. This is followed by an Independent Writing time during which the teacher conferences with either individuals or small groups of students. Additional instruction takes place during this time where the teacher focuses on a single skill. Writer's Workshop typically closes with sharing time. However, sharing can include the whole group, small group or partners and can be done any time during Writer's Workshop. 3rd grade writes for a variety of times and purposes. Students will write some extended pieces and some quick writes.
Ralph Fletcher believes that writers need: Time To separate composing from editing Response Responsibility Conditions for real writing: Personal (choice) Interpersonal (social) Time/space to do quality work Pay-off (purpose/feedback)
Some important questions we will ask ourselves as writers: Can we read like a writer? What are we reading that is like what we are writing? Do you call yourself a writer? Do we show not tell? Do we use a variety of writing strategies?
The Goal is to Energize Writer's Workshop: We change our topics and author's purpose frequently. We want to not only write for a grade, but write to learn to communicate our ideas clearly!

Resources the students use in Writer's Workshop: Journeys writing curriculum, Anchor charts, Anchor texts, Word walls in their interactive notebook, chromebooks, googleclassroom, online research and hardcopy research, Electronic (Dictionary and Digital), and Thesaurus.
---
Little Lion Spelling Word Work
AR state standards:
Students will: Use conventional spelling for high frequency words and other words studied. Use spelling patterns and generalizations. Consult reference materials as needed to check correct spelling.
You will find spelling homework in your student's Tuesday Folder. This homework is intended to provide your Little Lion independent practice on 3rd grade spelling words. Homework will be graded and returned. There will be occasional "Pop Quizes" to assess student learning. Thank you for your support!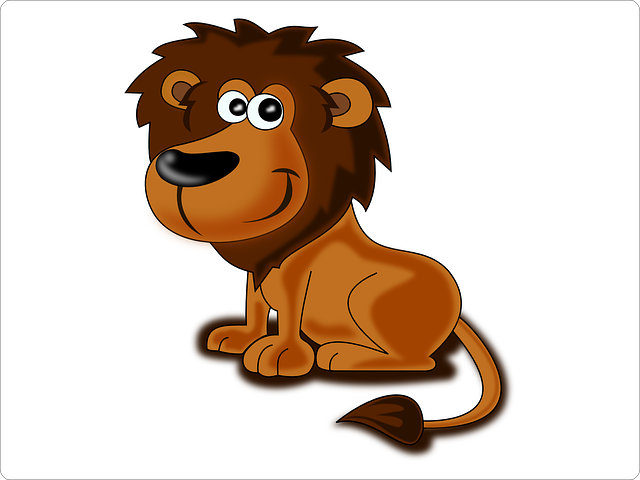 ---
Spelling Words
Singer, farmer, loudly, quickly, joyful, careful, teacher, friendly, fighter, speaker, closely, wonderful, powerful, truly
Review: hopeful, safely
Challenge: listener, calmly
Phonics:Suffixes –y, -ly, -ful, -er, -ous
---
Looking for extra spelling practice for your Little Lion?
High Frequency Words: Many people believe sight words and high frequency words are synonymous. Although many high frequency words are also sight words, there is a difference. Sight words are typically words that students recognize immediately (within three seconds) and can read without having to use decoding skills while high frequency words are words that are commonly found in the English language. Amazingly, 50 percent of our written material is made up of 100 of these most frequently used words. It is important that your 3rd grader be able to correctly spell these high frequency words independently in their own writing.
Link to a great list of High Frequency Words listed by grade level. Remember your 3rd grade student needs to be able to spell the words on the list for K,1, 2, and 3 independently in their own writing.
http://www.wisd.org/users/0001/docs/GVC/WISD%20High%20Frequency%20Word%20Lists%20by%20Grade%20Level.pdf
Are you looking for ideas on how to help your child learn to spell these high frequency words? Spelling takes practice! You can help your student to practice these high frequency words at home in a new and exciting way!
This link will take you to some great ideas on how to practice spelling in a unique way!
http://www.summithill.org/FileUploads/TeacherFiles/72WaystoPracticeSpellingWords_9_7_2013_12_47_00_PM.pdf